Brewery in Toronto
Beer has been a popular beverage for hundreds of years, and interest in craft beer has increased recently. Craft breweries have quickly spread throughout Toronto, boasting a thriving beer scene that draws visitors from all over the globe. If you are looking for a fantastic brewery experience, Toronto is the spot to be. Read on to find out more.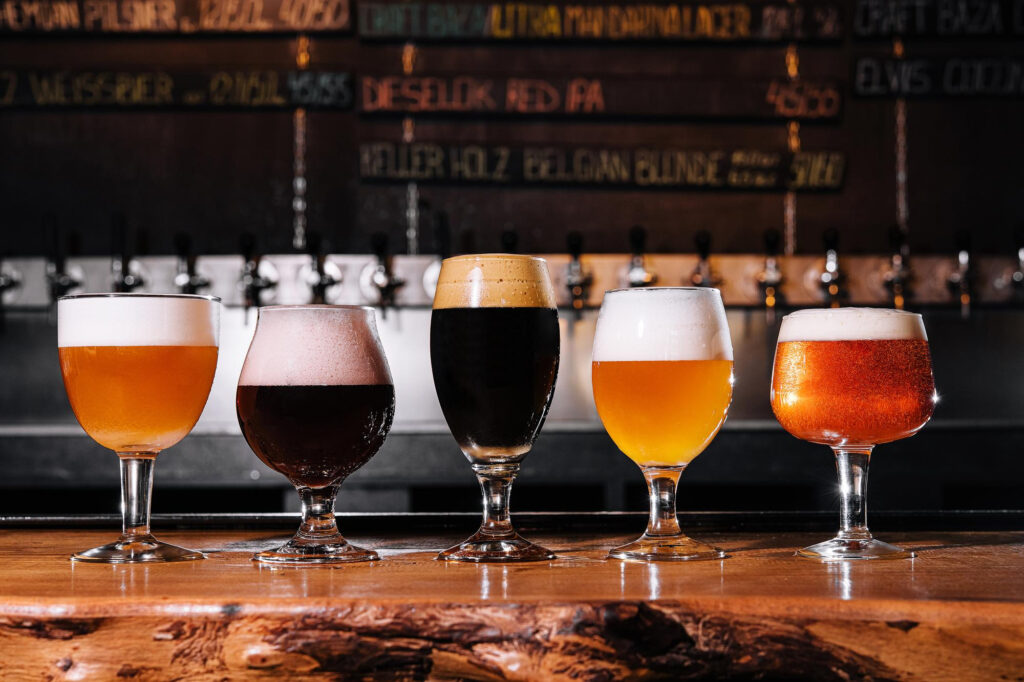 Visit a good brewery
Going to a Toronto brewery is a feast for the senses. Whether it is your first time visiting a brewery or you are a craft beer connoisseur, your senses will delight in a refreshing pint. From the gold and auburn colours of the brews to their enticing aromas, there is a craft beer for everyone. Most breweries offer what is known as a flight of beer, like a tasting menu for artisanal brews. Additionally, breweries offer tours and private tastings, for novices to the craft beer scene or aficionados alike.
A Vibrant Brewery Scene
Toronto has a thriving brewery scene with over 50 breweries within the city boundaries. There is a brewery for every flavour and preference, ranging in size from tiny brewpubs to sizable production facilities. Some breweries even have their brewing facilities on site.
Top List of the Best Brewery in Toronto
Navigating the world of craft beer can be daunting, especially if you're new to craft brews. It's hard to keep track of all the breweries and what they offer. Here are a few of the best breweries in Toronto that you should explore if you're in the mood for a tasty pint.
Bellwoods Brewery
Located in the centre of Toronto is a small artisan brewery. Bellwoods Brewery creates several inventive and distinctive beers, such as bitter and barrel-aged brews. Their taproom is a warm, inviting setting ideal for sharing a pint with companions.
A variety of beers, including the well-liked Wizard Wolf IPA and Farmageddon barrel-aged beer, are available on draught at Bellwoods Brewery. Additionally, there is a bottle store where customers can buy special-edition beverages and other goods.
Amsterdam Brewery
One of the first artisan breweries in Toronto is the Amsterdam Brewery. Beer that is produced using conventional techniques with an emphasis on flavour and quality rather than quantity is referred to as artisanal beer. Since its debut in 1986, Amsterdam Brewery has been a mainstay of Toronto's artisan beer industry. Classic ales, lagers, and seasonal brews are among the variety of artisanal beers they give. Both tourists and beer aficionados frequent this popular destination because of its waterfront location, which offers breathtaking views of Lake Ontario.
Blood Brothers Brewing
This relatively new brewery in Toronto has already established a solid reputation for producing some of the city's finest beer. Their taproom is hip and trendy, attracting a youthful and diverse audience. They specialize in hazy IPAs and sour beers.
Blood Brothers Brewing's attention to detail with beer and cuisine pairings complements its trendy and hip vibe. The brewery also hosts events where they combine their beers with different cuisines, giving their guests a distinctive and enjoyable experience.
Great Lakes Brewery
The brewery is a well-known landmark in Toronto's artisan beer community. For over 30 years, they have produced award-winning beer and are renowned for their dedication to excellence and invention. Canuck Pale Ale, Octopus Wishes to Fight IPA, and Robohop Imperial IPA are a few of their medal-winning brews. The brewery provides beer samples, as well as a retail space where customers can buy their preferred beer.
What kind of beer do they drink in Toronto?
Craft brewers in Toronto create a variety of beers, from classic types like lagers and stouts to more unique concoctions like hazy IPAs and sour ales. In addition, to produce distinctive and flavorful brews, many have seasonal beers using regional components like pumpkin and maple syrup. Each year, more craft beer venues pop up around the city. With their creative flavours and artisan flair, it's no wonder why these delicious brews are currently trending.