Great Bars in Toronto
Effortlessly cool, Toronto's bar scenes are one of the hippest on Earth. In fact, Toronto has just as many great watering holes as NYC or London, but a drink will cost you a lot less. Discover a choice of top bars serving classic drinks, locally-brewed beer, and innovative cocktails.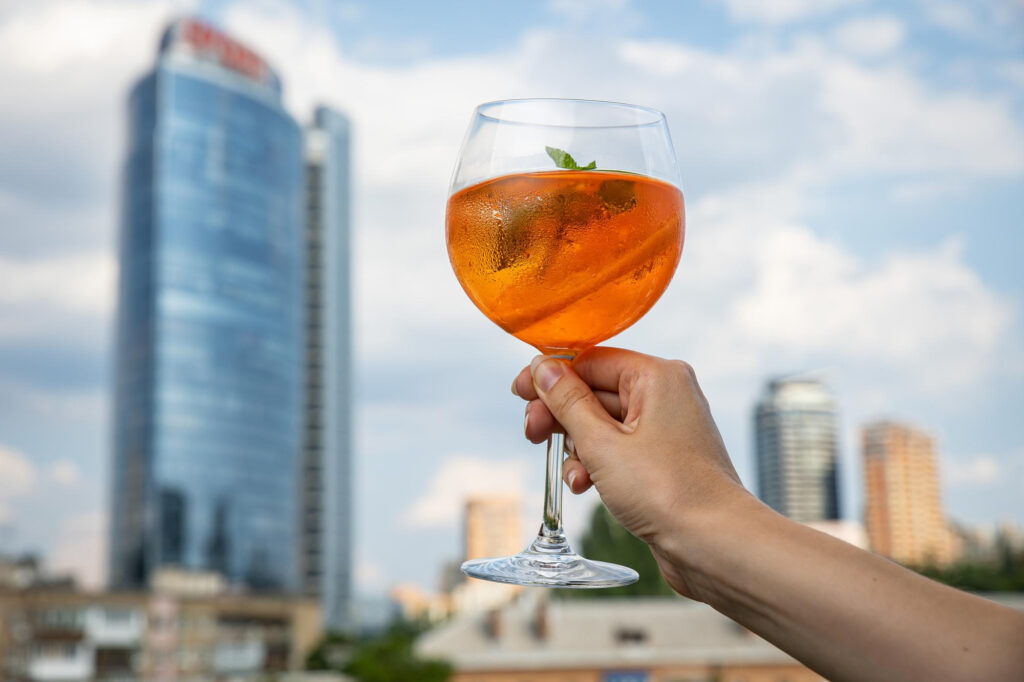 Great bars found in every corner
Fantastic bars are found in every corner of Toronto, especially in the Downtown area, which has the highest concentration. Some neighbourhoods have an even more buzzing bar scene than others, most notably Little Italy, where al fresco drinking brings the vibe right out to the streets.
Top list for good bars
Regardless of your taste in bars, you're sure to find something to suit in this vibrant city. Some of Toronto's most exciting and unique bars include:
Bar Raval — Check out some Spanish vibes and sample top tapas in this College Street bar. This is a Gaudi-inspired location with a food and drink menu that complements each other in an un-North American fashion.
Communist's Daughter —A cosy and popular Dundas Street dive bar with an uber-cool retro vibe. Enjoy live jazz on a Saturday afternoon or pick something from the jukebox at other times.
Bar Volo — Although Bar Volo was forced to move location (St. Nicholas Street) in 2016, this hasn't changed its welcome-all vibe. This bar has a little touch of Europe with cask beers and reclaimed furniture.
Storm Crow Manor — This is an innovative Church Street bar on its way to becoming a Toronto icon. Whether you're a fantasy, Gothic novel, or sci-fi fan, this bar caters to you. Roll the dice to choose your shot or select from one of the delightfully named cocktails, such as Tatooine Blue Milk. However, if the madness is too much, you can settle for a quiet board game.
Classic Bars in Toronto
Toronto has plenty of places that serve the classics. They often feature live music, great drinks, and a cozy atmosphere perfect for relaxing and socializing with friends.
Reyna on King — The light and airy Reyna on King St East is the perfect alternative to a Toronto dive bar for an afternoon tipple. Tastefully decorated in the style of a modern Greek restaurant, the menu matches the theme with a host of Grecian classics. It serves a range of drinks, including classic cocktails, wine, and beer.
Bar Poet — this tasteful Queen West pub is a favourite among locals. The softly illuminated bar area is the perfect place to unwind. Moreover, the bar brews its own lager and serves some surprisingly innovative cocktails alongside more classic offerings.
The Dive Shop — This late-night Gerrard Street option is kitsch-done-well. The neon holiday vibes make it the perfect place for an unforgettable night with friends, new and old. Sit up at the bar or in one of the booths and enjoy a wide choice of classic cocktails.
What should I order?
The most popular beer in Toronto is lager, which is consumed everywhere. Of the lagers available, the big brands such as Budweiser, Molson and Moosehead are the most popular. These are available on draught in pints, half-pints, or long-neck bottles.
Although lager has dominated the beer scene for many years, traditional beers such as pale ales, brown ales, and porters are coming back into fashion. India Pale Ale and America Pale Ale are other craft-style options available on tap in most bars.
Not as popular as beer, wine is still very much present in the Toronto bar scene. Moreover, the demand for organic wines is increasing among the younger, more health-conscious crowd. Cocktails are also firmly back in vogue. You can't leave without trying the Caesar, Canada's national drink. Like the Bloody Mary, this drink contains equal parts tomato and clam juice, vodka, spices, and Worcestershire sauce.
Toronto's bar scene is second to none. From traditional pubs to cocktail bars serving all the classics, there's never a dull moment.