Casinos in Toronto
As the capital of Ontario, Toronto is the most populous city in Canada. It is a cosmopolitan city where people from all over the world live and work, making it a melting pot for different cultures. Thanks to its cultural diversity and modern entertainment facilities, Toronto is also among the biggest tourist destinations worldwide. Each year, many tourists flock into this Canadian city to experience what it has to offer in terms of gambling entertainment.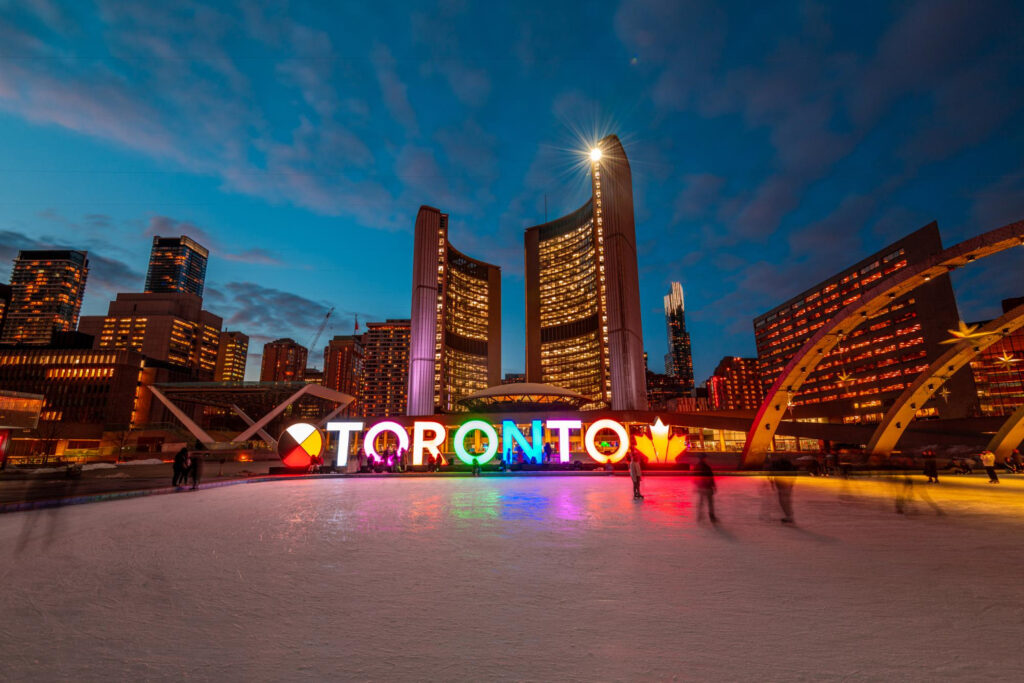 Are there any casinos in Toronto?
Yes, there are several casinos in Toronto and the surrounding area that offer thousands of slot machines and hundreds of gaming tables. While they are not as many compared to places like Las Vegas, there's more than enough to satisfy the needs of any gambling tourist. In addition, most of the casinos are located within easy reach of the city's environs, so you can access them quite easily.  New from April 2022 is that it's also legal to play online casinos in the state of Ontario. Please double-check on onlinecasinoontario.net so that the online casino has a license before you play. 
Which one is the best?
Among these casinos, there are some that are popular with gambling enthusiasts. Below, we look at the best four casinos that you can visit and have a good time.
Casino Woodbine
This casino is owned by Woodbine Entertainment, a company that also operates a horse racetrack in Toronto. It offers betting on horse races as well as over 100 tables. However, it is the wide variety of slot machines that makes Casino Woodbine stand out from the crowd. The casino boasts over 3,000 slot machines with popular titles such as Blazing Sevens and Double Diamond available.
Casino Woodbine offers 56,000 square feet of gaming floor. The establishment also offers several fine restaurants and lounges where guests can dine and wind down.
Casino Rama Resort
Located about an hour's drive north of Toronto is Casino Rama Resort. This establishment offers an ultimate entertainment experience, combining hot gambling action with live musical performances. It is literally a slice of Las Vegas in Canada.
As one of the top casinos in Toronto, Casino Rama Resort offers over 2,500 slot machines. There are also more than 100 gaming tables with craps, poker and blackjack on the menu. The casino is also known for its awesome loyalty club. Here, members earn points which can later be redeemed for attractive rewards such as show tickets and luxury hotel stays.
Casino Niagara
Located south of Toronto near the breathtaking Niagara waterfall is Casino Niagara. The Fallsview facility offers 3,000 slot machines as well as 130 gaming tables. Casino Niagara is also quite popular for its poker room, which normally attracts many high rollers such that bookings have to be made in advance.
The establishment has a sports betting section where punters can wager on their favourite sporting events. Live musical shows are also usually held here, making Casino Niagara an ultimate destination for any world tourist. You can reach the venue in about an hour's drive, or by using any of the shuttles that serve that area.
Great Blue Heron
Established in 1997, Great Blue Heron Casino offers 60 gaming tables. You can take your position at the tables and play all-time classics such as baccarat, three-card poker, blackjack or roulette. Alternatively, you can choose to spin the reels of one of the 545 slot machines that offer betting limits of up to $100.
As a player at Great Blue Heron Casino, you can enrol into the Rapid Rewards Club and earn points when playing games. Later on, you can redeem the points for various merchandise, invitations to poker events or special club offers.
Which casino is the biggest?
The biggest casino in Toronto is Casino Woodbine. It boasts 56,000 square feet of gaming floor and offers several restaurants and lounges. Casino Woodbine is also the busiest land-based gambling establishment in Toronto.